24 Hour Roadside Assitance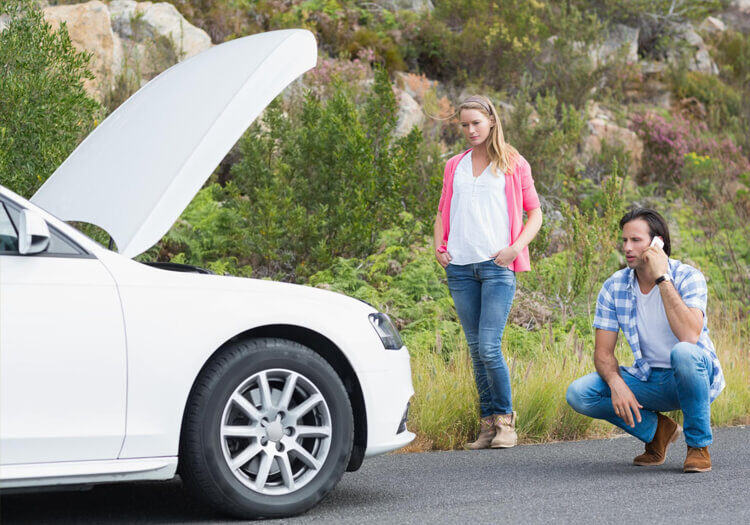 One of the most common calls we get at Conroe Towing Service throughout the day is to provide roadside assistance services. When on the roads of our city and facing a crisis with your vehicle, knowing that you have the immediate access you need to equipped professionals who can provide you with a resolution can be vital and Conroe Towing Service is always there to bring you results. Any time of day and any location in the city, we have the means to get you moving again.
Roadside Assistance
There are a number of various roadside assistance service options that you can count on Conroe Towing Service to provide results for. Whether you've locked yourself out of your vehicle, suffered a flat tire, need fuel delivery or any other number of potential situations, you can depend on the experience of our professionals to provide you with a result you can count on. With just a simple phone call to our offices, you will find yourself on the line with a professional who can provide you with the immediate dispatch you need of a capable tow truck operator.
Around the Clock Service
Conroe Towing Service provides the city with the solutions required to your roadside assistance needs at any time throughout the day. Whether your issues strike first thing in the morning, at the end of your workday or in the middle of the night, you can be sure that our experts are still hard at work, ready to bring you resolution. At any point of time in the day, you can pick up the phone, call into our offices and be met with a knowledgeable representative ready to send the closest truck to you in order to bring your issues to an end.
Optional Towing
Though our experts come prepared to assist you with a number of different issues, there's always the possibility that problems you face are more than we can handle. When you find yourself in need of bringing your vehicle to a service station for more intensive offerings, you have a perfectly equipped tow truck there to provide you with the transportation required. Whether you're calling upon us for 24-hour roadside assistance or towing services, you can be sure that we are always bringing the full weight of our capability to your needs in order to bring results.
On the Move
The goal of any of our services is to bring your vehicle the power of movement once more, whether this is through providing quality roadside assistance, towing or otherwise. When you need an effective service that takes your budget and needs into account, making the choice to reach out to our professionals will deliver the quality and responsiveness you're looking for around the clock. Choosing to call into the offices of Conroe Towing Service will ensure that you have a means to deal with any issues you find yourself facing and the capability to get back on with your travels and your day quickly.