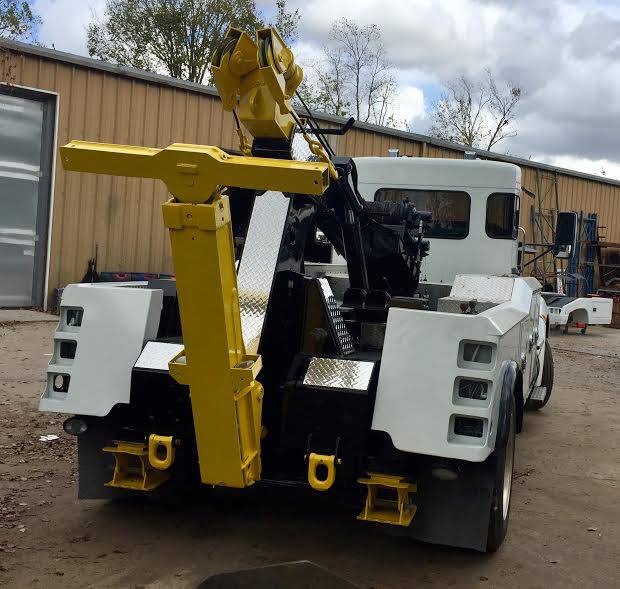 There can be a number of reasons behind looking to have a former vehicle wrecked and when looking for professionals that have the machinery and capability to provide you with this result, the most affordable option in town will often be the first choice. At Conroe Towing Service, we have been bringing quality vehicle wrecking for transportation of all types, cars and trucks to RV's and busses, ensuring that you have the results you're looking for at hand at all times.
Junk Car Disposal
One of the most common needs we see among our clientele when it comes to wrecker service is to remove and eliminate junk cars. Having an immobile vehicle taking up space on your property not only provides an eyesore but can also lessen the amount of useable land you have in which to do something more productive. Whether sales efforts have fallen short or you've been meaning to do something about the vehicle in question for a while yet, choosing to reach out to the experts at Conroe Towing Service will provide you with the quality towing and wrecker services you need to bring an end to this issue.
Accident Sites
In the wake of an accident, the condition of your vehicle can often determine the final outcome. If your car or truck has sustained minor damages, then the possibility to simply have our towing professionals bring your vehicle to the nearest service station can be enough. If more extensive damages have determined that writing off your vehicle is the only step, then choosing to have wrecker services carried out by the local professionals at Conroe Towing Service will provide you with the best possible results. No matter the need at hand, we have the solution.
Full Towing
When bringing any junk car service to the Conroe area, you can depend on our professionals to provide you with a quality towing service to get your needs on the move. Choosing in the experience of our experts will deliver the best in the business no matter the stage of our services and provide you with a safe and careful towing option that will look out for the condition of your property and vehicle in question, even if its heading to the wrecker. For a full range of options, you can count on, making the call to our offices will bring results.
Efficient Disposal
The ultimate goal of the services that we provide to your wrecking needs is to deliver an efficient means of vehicle disposal you can count on. When you make the choice to reach out to Conroe Towing Service for your needs, you can depend on a service that puts the full weight of our experience to work on each of your needs at the highest level of capability and expertise. Whether looking to have a quality tow carried out or the means to dispose of junk cars effectively, you can depend on the skill and capability of our experts.